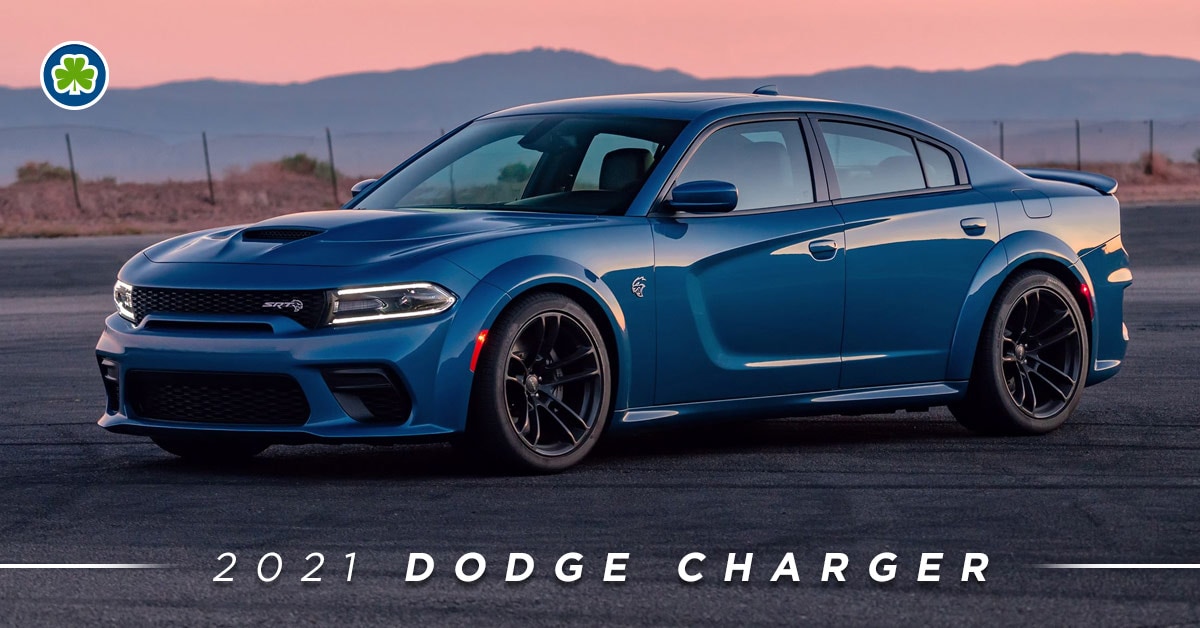 Introducing the 2021 Dodge Charger
Power and Style
The 2021 Charger leads the pack with incredible power and a modern take on the muscle car. The top performance model, the SRT Hellcat Redeye is the most powerful and fastest mass-produced sedan in the world with 797 horsepower. The Charger first debuted in 1965 and quickly became a staple in the muscle car scene. Dodge has stayed true to it's roots while adding modern features, resulting in the perfect modern muscle car. Check out more below like the driver focused cabin and modern features included in this beast.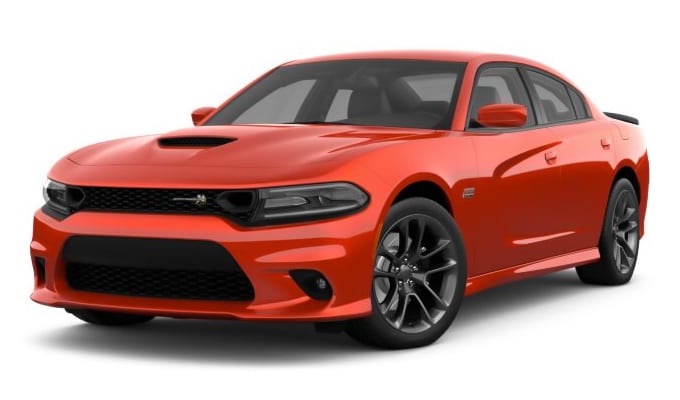 Exterior

Modern and Powerful
The Charger has a strong, muscular look that takes inspiration from Dodge's long history but adds a unique modern edge. The grill and hood design varies on each trim giving the Charger more styles to choose from. The standard daytime running lights give each Charger a look that stands out on the road. You are sure to grab attention around town in this modern muscle marvel.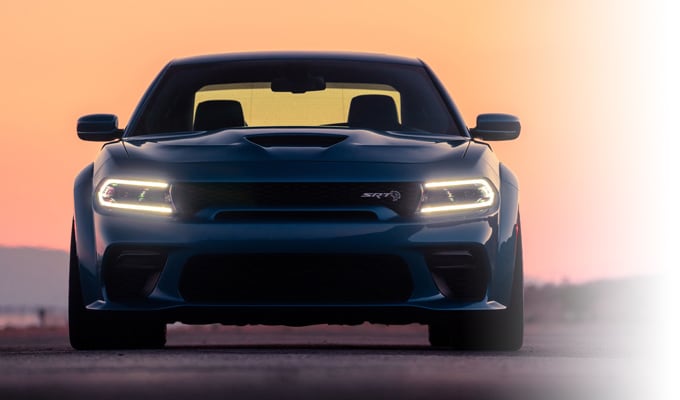 Modern Muscle
The modern lighting complements strong shape of the Charger. After a facelift in 2015, Dodge made the grill wider and tied the headlights in directlly to the grill shape for a more modern look.
Strong and Sculpted
The shape of the Charger pays tribute to its origins in 1966, the prime of American muscle. The Charger has a sculpted muscular look that makes use of boxy body lines for a powerful shape. From all angles the Charger has the look that it just wants to be going fast.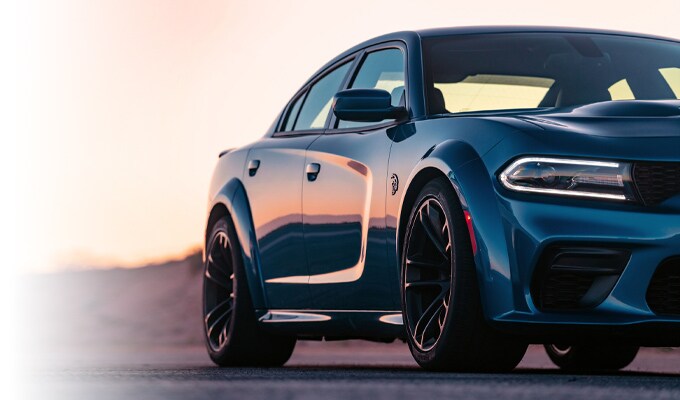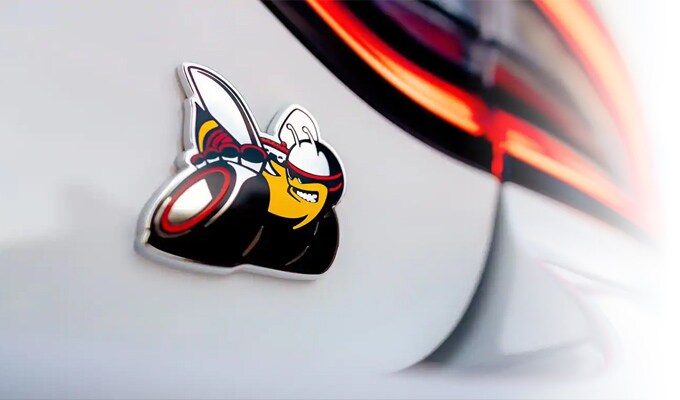 The Charger sports unique badging for the performance focused trims. The badging showed here is for the Scat Pack and imitates the style found on many muscle cars in the 60s and 70s. The SRT Hellcat trims come with an aggressive Hellcat emblem that adds to the top-dog personality.
Get Behind the Wheel!
Get a look at the new modern design of the 2021 Charger and test drive to feel the performance improvements for yourself! Also feel free to contact us about any Charger trims or special editions we don't have in inventory and we can special order that perfect Charger for you. Allow our experienced staff to help on your car search.
Charger Inventory
Need Help? Contact Us
Performance

Can You Handle The Power?
The Charger brings the long history of Dodge performance and American Muscle with it. The performance team at Dodge pushes the bar for all manufacturers with the record breaking Charger. No other mass-produced sports sedan is as fast or has as much power as the SRT Hellcat Redeye. Check out everything the 2021 Charger has to show off under the hood below.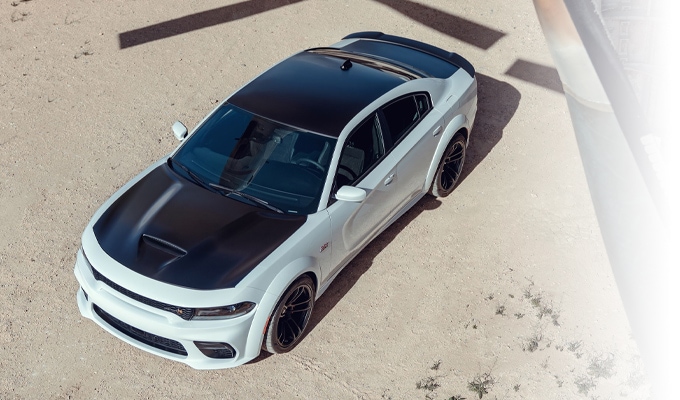 Rip Around
Speed is the focus of the Charger and with the great engine options available, there is sure to be a trim that fits your budget and speed requirements. If other cars leave you wanting more, the Charger is the car for you.
Track Performance
The incredible engine options are paired with a TorqueFlite® eight-speed automatic transmission that delivers power smoothly and quickly. The quick shifting allows for more even power distribution through shifts. Feel the speed for yourself with a test-drive.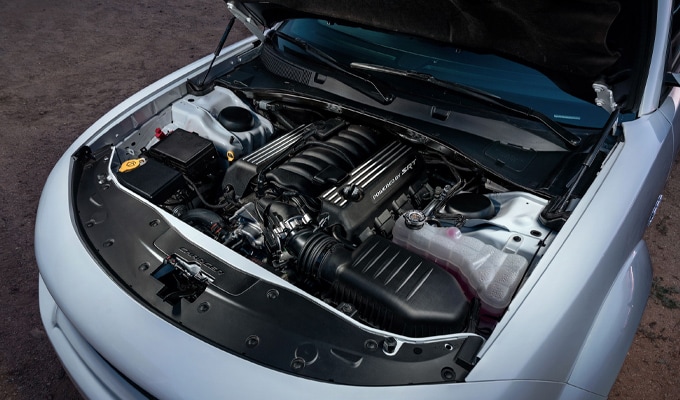 Charger Trims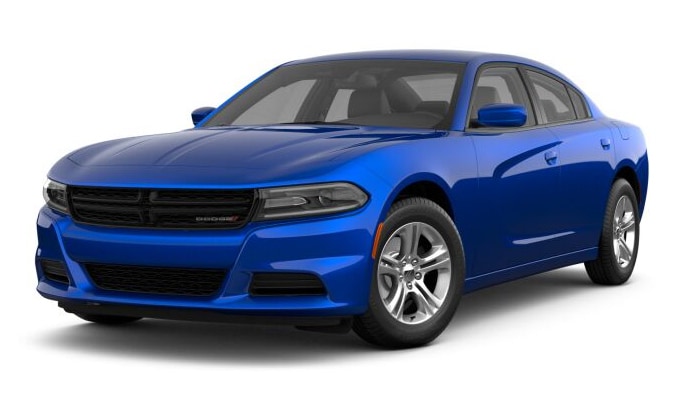 SXT
Starting at: $29,995
Engine: 3.6L V6
Horsepower: 292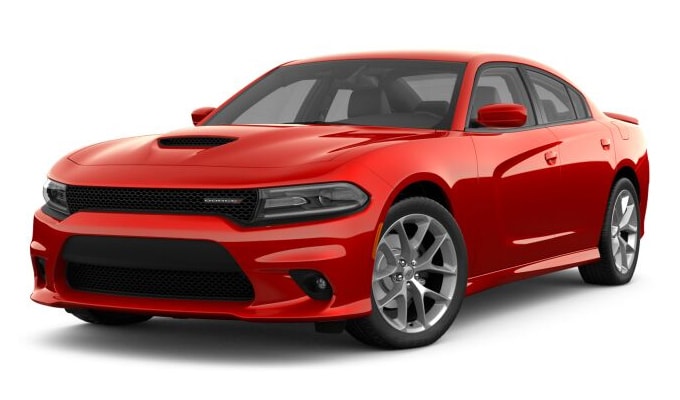 GT
Starting at: $31,995
Engine: 3.6L V6
Horsepower: 300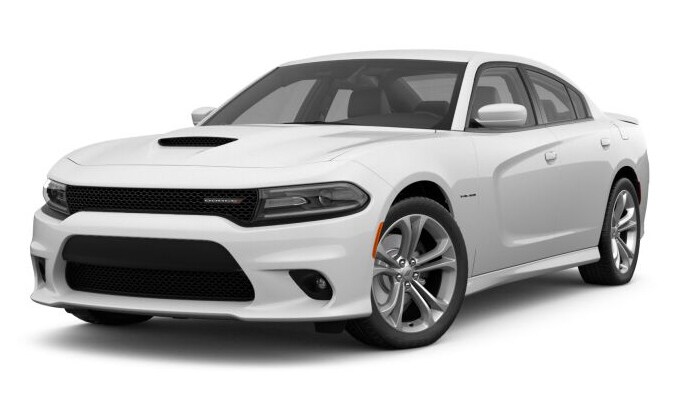 R/T
Starting at: $36,995
Engine: 5.7L V8
Horsepower: 370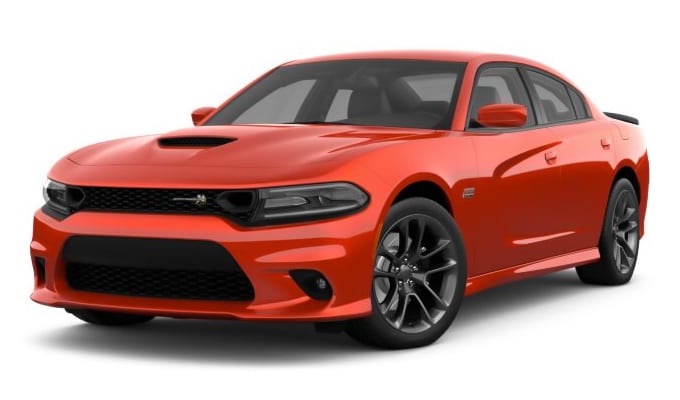 Scat Pack
Starting at: $41,095
Engine: 6.4L V8
Horsepower: 485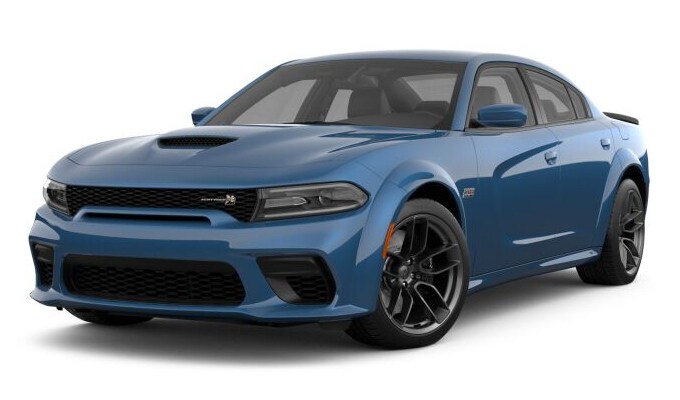 Scat Pack Widebody
Starting at: $46,595
Engine: 6.4L V8
Horsepower: 485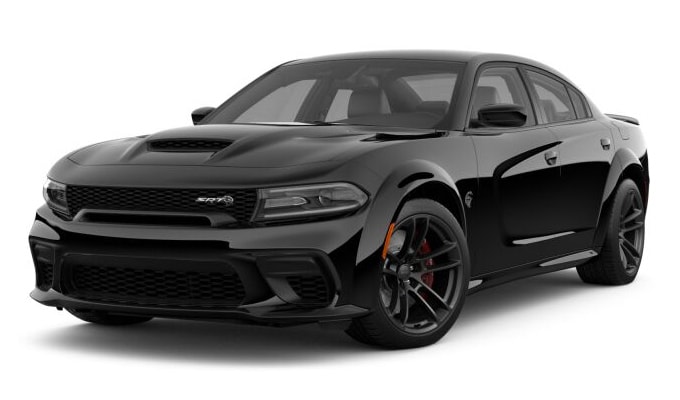 SRT Hellcat Widebody
Starting at: $69,995
Engine: 6.2L V8
Horsepower: 717

The Legendary SRT Hellcat Redeye

Starting at: $78,595
Engine: 6.2L V8
Horsepower: 797

The Charger brings record holding performance with the SRT Hellcat Redeye. With 797 horsepower the Charger SRT Hellcat Redeye is the most powerful and fastest mass-produced sedan in the world. Nothing can touch this performance model off the lot, plain and simple. This is the kind of power you have to see to believe.
Interior

Track Tech and Everyday Convenience
The cabin of the Charger has a clear driver focus with bolstered seats that hug you when taking corners with speed and track readouts to keep an eye on performance metrics. The simple and clean layout has a modern feel that matches the sporty style of the Charger's exterior. Check out what features Dodge included.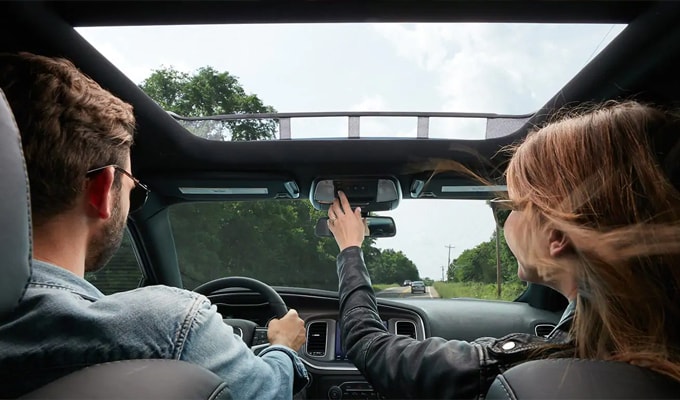 Comfortable Cabin
The Charger has a high-end feel on the interior with a clear sport style. The available sunroof helps transform the cabin and make it a bit more fun in the summertime.
Performance Pages
The standard display gives unique driver information in clean interfaces and also comes equipped with Apple CarPlay and Android Auto. The cool thing that Dodge included with the Charger are the many performance metrics included. Get realtime readouts of your torque, g-force, timers, and much more.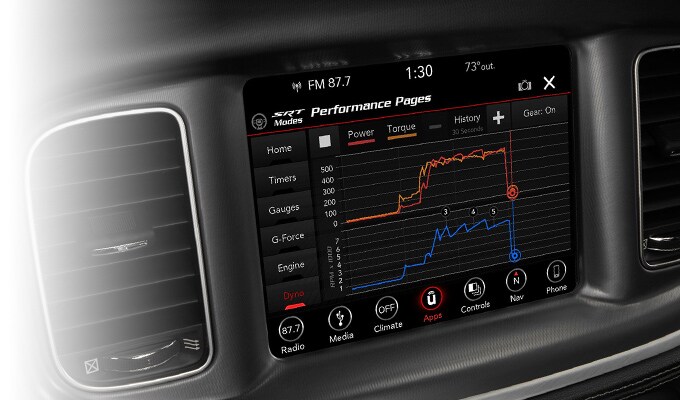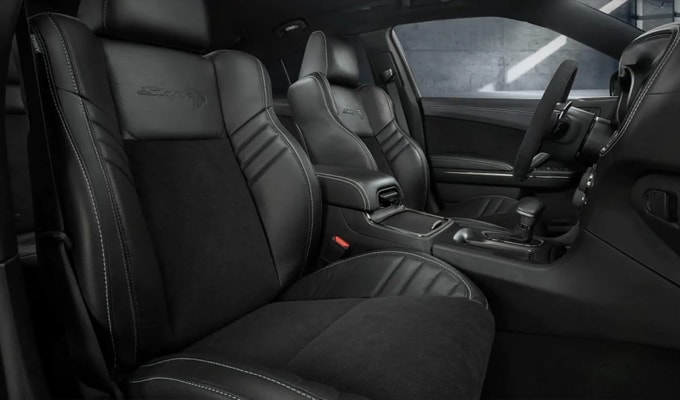 Speed Focused Cockpit
Choose from stunning materials and sporty styles that add to the personality of the Charger. High-quality leathers and great color options transform the cabin to fit your style. Dodge did a great job of carrying the aggressive personality into the interior.
Safety

Speed with Safety
Dodge has an impressive list of advanced safety features including the latest in active safety technology. A smart airbag system also comes standard to protect every row in a collision in addition to the high strength steel frame and crumple zones that give the Charger safety from within.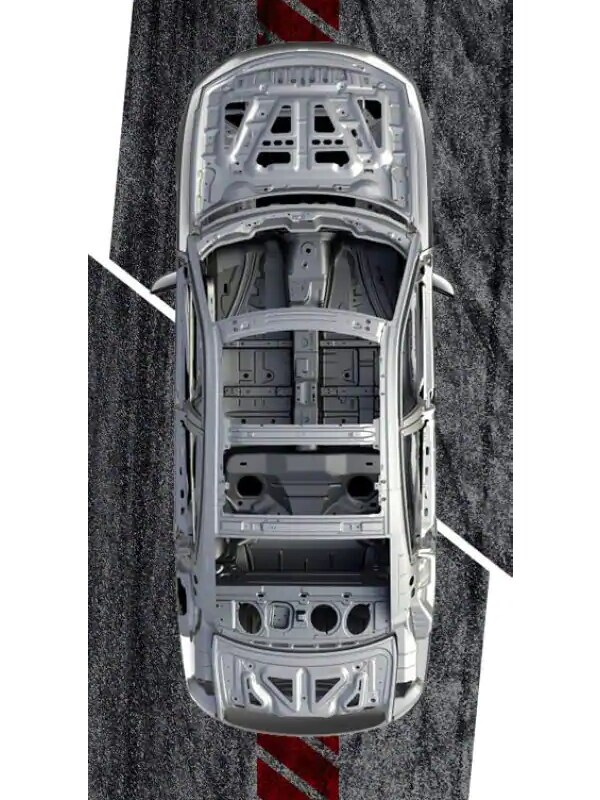 Features Available
The 2021 Charger has the following safety features available.
Forward Collision-Avoidance Assist
Lane Keeping Assist
Driver Attention Warning
High Beam Assist
Rain-sensing wipers
Surround View Monitor
Smart Cruise Control with Stop & Go
and more...
Shop McGrath Chrysler Jeep Dodge Ram in Cedar Rapids!
Get More with McGrath!
Here at McGrath Chrysler Jeep Dodge Ram our focus is on making the customer's buying experience being fun and easy. We pride ourselves in our large selection of new and used cars, trucks and suvs. Come stop in for a visit today and let us help you find a car that fits your lifestyle! You always Get More with McGrath!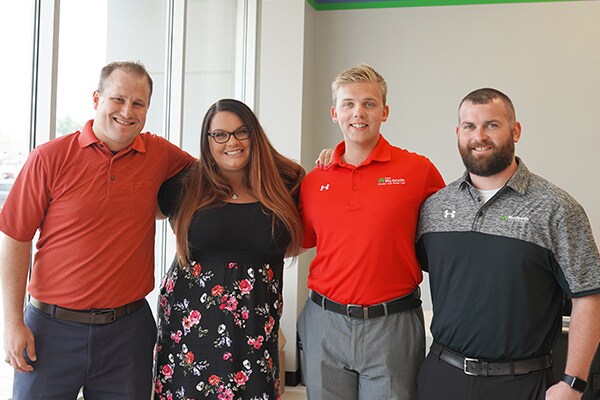 What Our Customers Are Saying:
My husband Dan Kinney purchased a 2016 Jeep Wrangler from Justin Powrie and we are 100% satisfied with the purchase. They went above and beyond what we ever could have expected. We went in "hoping" to come back out with the Jeep and they made it happen! Justin along with his team made us feel at home and they were great with my child. We would definitely recommend anyone to you! We are so happy with how it all turned out! Thank you so very much! 5 stars for sure!!!!!
Whitney Kinney
Cedar Rapids, IA
finding my brand new Renegade was fun and a breeze with John at McGrath. he listened to what I wanted, acknowledged and kept my price point in mind, explained all sorts of details before, during, and after the test drive. he made the waiting process fun with easy conversation and was patient with me when I was making choices. the finance department was a lot of laughing, talking, and great explantion on coverage throughout the options McGrath provides. all together McGrath did a phenomal job for me and my brand new Jeep Renegade Roger. :)
Rachel Brinton
Cedar Rapids, IA
A week before we went I had called and set up an appointment to look at a few vehicles. The whole week I had spent countless hours looking over their used section trying to find something with low miles and fit the pretty strict requirements of what I wanted in my car, since this was the first time I had gotten to go without my family there to decide for me. We arrived and immediately approached by Hunter, who began to get a feel for what it was I was looking for. The car I had set my heart on was no longer there, but Hunter was nice enough to pull a car right off the show floor for me to try. I liked it, but I didn't LOVE it, and after some coaxing from my husband and Hunter, he rolled up in a 2016 Jeep Renegade. I loved everything about it, although it's motor size was a little small for my comfort. We took it out and fell in love with everything about it. My previous car that I used as a trade in wasn't worth much, but I had fully expected that and was happy to work out a deal that fit what I could afford and take home something SO much better than what I came there with. I've had my jeep almost a week and I am so happy with my choice, even though I fought tooth and nail about even test driving one. I went in refusing to even look at Jeeps, and now I own one!
TJ Kibbee
Cedar Rapids, IA