The 2014 Dodge Grand Caravan is Here!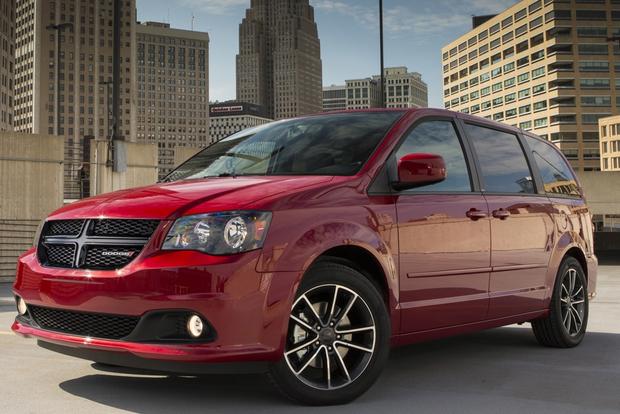 Pat McGrath Dodge Country, located just ten minutes west of Marion at 4610 Center Point Road in Cedar Rapids, is excited to say that the 2014 Dodge Grand Caravan is here! The original minivan is still going strong after 30 years of service, and we're sure that it will come with some new tricks for 2014. 
Big Changes or Small Changes?
It looked like the Grand Caravan might be in danger of ending its long run when the Town & Country, its upscale Chrysler sibling, got the axe this year - but the Grand Caravan will continue on. It's about ready for a generational refresh, which would mean major changes, including the use of a new platform, new engine, new transmission, and probably a whole lot more.
Here are some of the biggest changes we're expecting in the next edition of the Grand Caravan:
An eight- or nine-speed automatic transmission will probably be standard equipment on the 2014 Grand Caravan.
   
With consumers increasingly concerned with fuel economy, we expect that, when the Caravan does get a generation change, it will probably lose some weight and some girth.
   
Neat features like adaptive cruise control and an advanced collision warning system will probably be available - or even standard - in all models.
   
   
Visit Pat McGrath Dodge Country Today
If you're ready to get your family into a new minivan, then visit our dealership in Cedar Rapids today. We'll be happy to tell you what we know about the 2014 Dodge Grand Caravan, but we also have the current 2013 Dodge Grand Caravan, the versatile Journey crossover, and even the rugged Dodge Durango in stock now. All of those vehicles provide a ton of space. We hope to see you soon!